Andy
Johnson

(AU)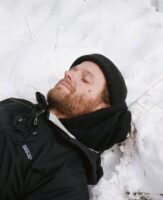 Born 1983, Melbourne, Australia.
Lives and works in Naarm/Melbourne, Australia.
Andy's passion lies in capturing the beauty of the natural world, especially birds, through his photography. Beyond aesthetics, his work dives into the crucial connection between climate change and its impact on these creatures and their habitats. Johnson's images serve as a powerful medium to raise awareness about environmental issues, urging viewers to appreciate nature's splendour and understand the importance of its protection.