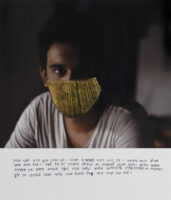 Born 1988, Dhaka, Bangladesh
Lives and works Dhaka, Bangladesh
Ashfika Rahman lives and works in Dhaka, BD. Her practice straddles art and documentary, drawing inspiration from 19th century prints which she recontextualizes using contemporary media. Photography is the predominant medium through which she expresses her views on complex systemic social issues. She found her voice in photography when she discovered her socialactivist mother trying to follow her faith in social work. She began to work on marginal people of Bangladesh, especially about the violence on minor, tribal or ethnic group of people in remote hills or a village in periph- eries of Bangladesh. In each of her work she try to challenge the mainstream perspective towards these issues.