Claudia
Terstappen

(AU/DE)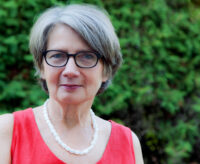 Born 1959, Arnsberg, Germany
Lives and works Melbourne, Australia and Barcelona, Spain
Facing ongoing degradation of our environment and rapidly shrinking habitats from the demands of an ever-growing population, one wonders how much longer we will have an opportunity to interact with wild animals.
This image prompts us to stop, and think about both the beauty, and vulnerability of these animals, which have evolved over eons to survive harsh environmental conditions, but which have no escape from speeding cars. Is this a harbinger of our own future?