Cristina de
Middel

(ES)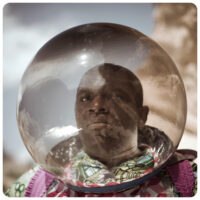 Image: Cristina de Middel, Iko Iko, 2012. From the series Afronauts. Courtesy the artist.
Cristina de Middel is a Spanish photographer whose work investigates photography's ambiguous relationship to truth. Blending documentary and conceptual photographic practices, she plays with reconstructions and archetypes that blur the border between reality and fiction.
After a 10 year career as a photojournalist and humanitarian photographer, de Middel stepped outside of the photojournalistic gaze. She then produced the critically acclaimed series The Afronauts in 2012, which explored the history of a failed space program in Zambia in the 1960s through staged reenactments of obscure narratives.
Since 2012 De Middel has been continuously producing new bodies of work that aim at redefining what documentary can be and at completing the limited description of the world that mass media provide. De Middel's work shows that fiction can serve as the subject of photography just as well as facts can, highlighting that our expectation that photography must always make reference to reality is flawed.
With more than 13 books published, Cristina De Middel has exhibited extensively internationally and has received numerous awards and nominations, including PhotoFolio Arles 2012, the Deutsche Börse Prize, the Infinity Award from the International Center of Photography in New York and the Spanish National Award in Photography.
Cristina de Middel is a Magnum Associate and lives and works between Mexico and Brazil.