Francesca
Pili

(IT)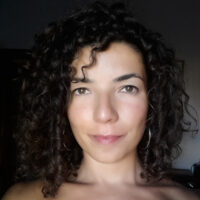 Born 1986, Benevento, Italy
Lives and works Napoli, Italy
Francesca Pili has explored the various fields of art until she came to photography. Her research path has always been characterized by a strong interest in sociopolitical dynamics, with a particular focus on changes in the landscape. For the photographer, the quality of the environment around us is a reflection of human action. Through her photographs Pili wants to become aware that the human being is not above the environment that surrounds him, but an extension of it. We are one, if we do not save mother nature, we are not saved either.