Gareth
Phillips

(UK)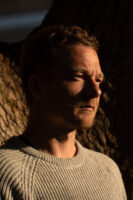 Born 1979, Cardiff, Wales.
Lives and works UK and Spain.
Gareth Phillips, born 1979 in Wales, UK, is a photographer exploring contemporary definitions of the photobook, constructing them as objects, sculptures and installations. He has an established international exhibition and award history, was a finalist for the 2023 Aesthetica Art Prize, The KG+ Kyotographie Japan Award, The Gomma New Flavours Award and was the winner of the 2023 RAKFAF Festival Awards for Sculpture. He is an alumnus of the Reflexions Masterclass and lives and works between the UK and Spain.