Hedy
Ritterman

(AU)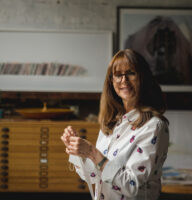 Hedy Ritterman
Born 1952, Jerusalem, Israel.
Lives and works Melbourne, Australia.
Hedy Ritterman has studied Psychology, Design, Photography and Fine Arts. She has integrated these with her lived experiences to create artworks that address themes of loss, memorialization, rituals, and identity. Her works bridge the personal and the universal, utilizing photography's inherent paradoxes to explore the intricacies of the human condition. She often uses orphaned objects left behind after death, discarded or obsolete, as archaeological relics, transforming them into intriguing still-life photographs and installations. Significant objects are also integral in her portraiture, focusing and enhancing reflection. Over the last two decades, Ritterman has exhibited widely and has won and been shortlisted for numerous awards.