Jo
Duck

(AU)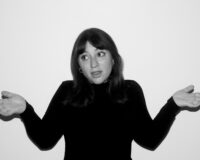 Born 1985, Penrith, Australia
Lives and works Melbourne, Australia
Jo Duck is a fine art and advertising photographer.
Driven by an appreciation for all things camp, joyful, and absurd, Jo Duck's work centres on crafting unique characters who live by their own rules. Duck's work radiates an optimism that contributes to a distinctive style, one that is simultaneously strange and heartwarming.
The humour of Duck's work is coupled with an intense approach to pre-production, seeing the creation of unique and atmospheric narratives.
Duck's work has been featured in Vogue + Harpers Bazaar among others. Duck has exhibited work at CCP (Mel), Stedelijk Museum (Amsterdam) and Design Museum Holon (Israel).