Kirsty
Macafee

(AU)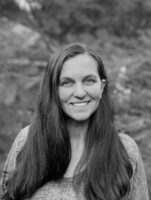 Born 1972, Melbourne, Australia
Lives and works Melbourne, Australia
Kirsty Macafee is a Naarm (Melbourne) based artist working with images across digital and analogue technologies.
Her practice is multi-disciplinary and process-based. It is informed by an expanded and deconstructed view of photographic practice and engaged in post-photographic and feminist discourses. She integrates analogue, digital, and craft processes to investigate how images flux between data and object and circulate across time and space, providing an unstable truth but also endless possibilities for connections, relationships and identities.