Laura
El-Tantawy

(UK/EG)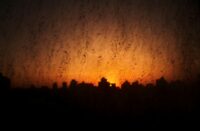 Image: Laura El Tantawy, from the series In The Shadow of the Pyramids. Courtesy the artist.
Laura El-Tantawy is a British/Egyptian documentary photographer, artful book maker & mentor. Her work explores notions of home and belonging. It is recognised for its uniquely lyrical eye on reality.
Her work has been awarded, exhibited & published internationally, including The New Yorker, Afar, Le Monde, National Geographic, Time, New York Times, Huck & Foam.  Her self-published monographs have garnered multiple international accolades. In 2015 she released her first title In the Shadow of the Pyramids, a first-person account exploring memory & identity. The publication was internationally hailed & earned the shortlist for the prestigious Deutsche Börse Photography Foundation Prize—awarded annually to an artist of any nationality who has made the most significant contribution to photography in Europe.  She subsequently self-published two other titles: The People (2015), a newsprint celebrating the Egyptian Revolution of 2011; Beyond Here Is Nothing (2017), a meditation on home & belonging. In 2019 she released her fourth monograph, A Star in the Sea, an artistic contemplation on embracing the unexpected.