Linda
Wachtel

(AU)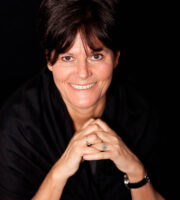 Linda Wachtel
Born 1958, Melbourne, Australia
Lives and works Melbourne, Australia
Linda Wachtel Is a Melbourne-based photographic artist. Her practice extends across genres, with a particular interest in portraiture and the psychological space of constructed environments. Her portrait work considers myriad contemporary issues, including the resettlement of refugees, domestic violence, and living with chronic disease. The A.R.T. project is her response to fertility issues challenging her 3 daughters and contemplates the emotional, scientific, ethical and social implications of assisted reproductive technology. Recently a winner of the 19th Julia Margaret Cameron Award for Women Photographers, she has been selected for numerous prestigious award exhibitions and has exhibited across Australia and internationally.