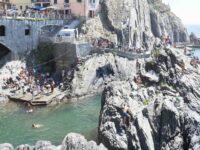 Born 1944, Como, Italy
Lives and works Lucca, Italy
Massimo Vitali is one of Italy's most acclaimed photographers. Born in Como, Italy, he began his career as a photojournalist in the 1970s but moved into fine art photography in the 1990s. He is well-known for his expansive photographs of public scenes, capturing people at beaches, in parks and in clubs. His work has been published and shown extensively around the world, including at the Guggenheim Museum, New York, the Centre Pompidou, Paris and the Centro de Arte Reina Sofia, Madrid.