Pat
Brassington

(AU)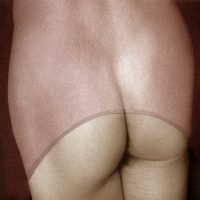 Image: Pat Brassington, Flushed, 2019. Courtesy the artist and ARC ONE Gallery.
Pat Brassington is one of Australia's most significant and influential artists working in photo-media. With a career spanning four decades, Brassington has become well known for her incisive ability to infuse the familiar with the fantastic. Her practice is informed by an interest in surrealism, feminism and psychoanalysis.
In 2018, Brassington won the prestigious Australia Council Award for Visual Arts. In 2017, she was awarded the inaugural Don Macfarlane Prize. In 2013, she won the Monash Gallery of Art Bowness Photography Prize. In 2012, she was honoured with a major nationally touring survey of her work, 'A Rebours', by the Australian Centre for Contemporary Art (ACCA).
Brassington's work is held is most of Australia's public art collections and institutions, including the Art Gallery of NSW; Queensland Art Gallery; National Gallery of Australia; Museum of Contemporary Art, Sydney; National Gallery of Victoria; Art Gallery of Western Australia; Heide Museum of Modern Art, Melbourne.