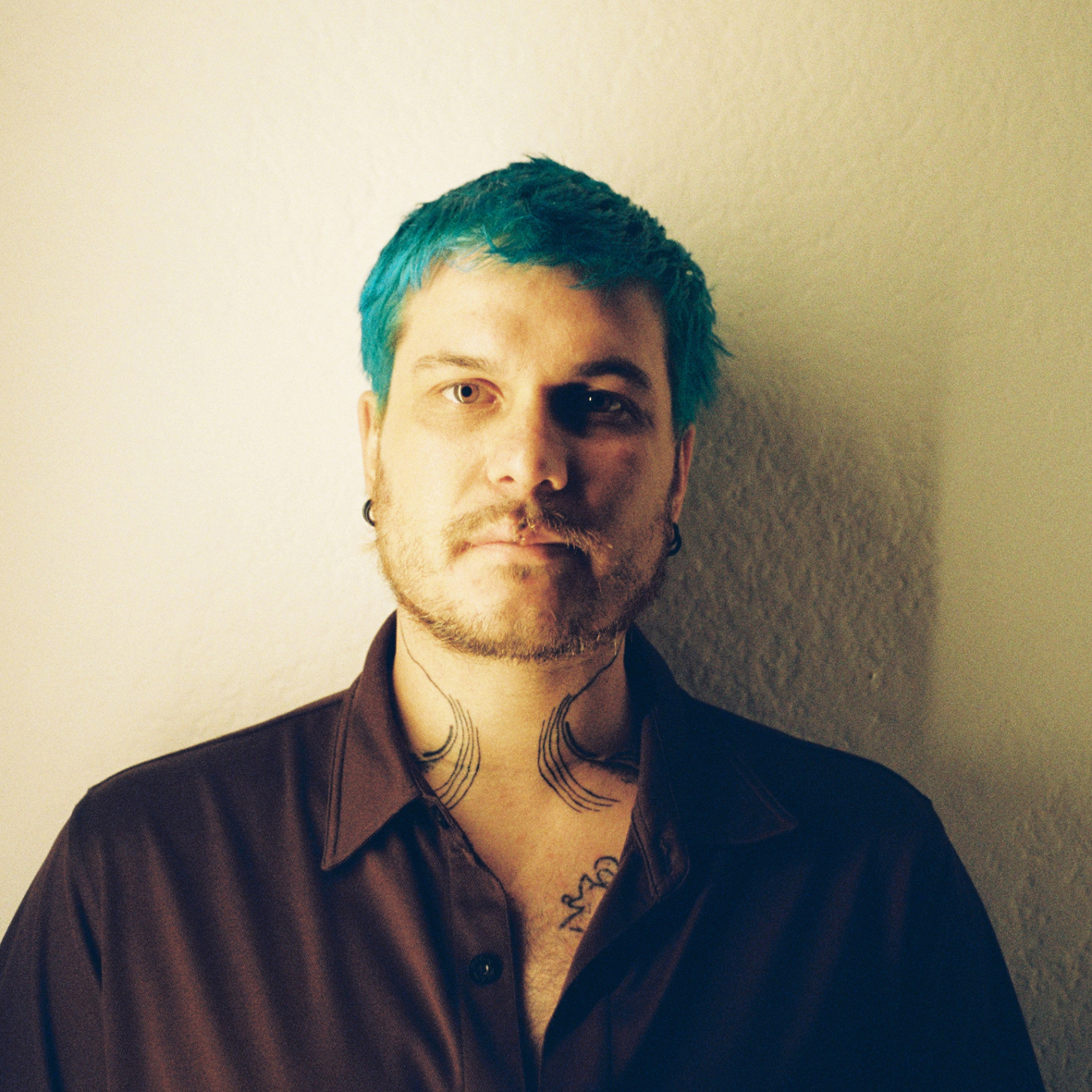 New Photographers: Q&A with J Davies
1.3.22
J Davies is a queer, agender, First Nations (Māori) photographic artist living and working in Melbourne. They are developing a body of work for New Photographers that highlights and celebrates the importance of queer life and community. As part of the New Photographers program J is paired with German photographer (and fellow PHOTO 2022 artist) Florian Hetz as their mentor.
Hello J, please start by telling us something about yourself that is not in your bio.
I have a processing disorder which affects my memory and my comprehension of time. As a child I was unaware of the intricacies of my brain, and my disorder, and had this 'irrational' fear I'd lose my memory. Over time I discovered the art of archiving my own life and using this archive to ground me in my own timeline.
What inspired you to work with photography?
As a child I was always in awe of family photo albums and archives. I loved seeing images of lives lived. Whether these lives were part of mine or not was irrelevant. The colours, clothes, and scenes of the past drew me in but the endless, unknown stories kept me there.
How would you describe your practice? Can you explain your artistic process?
My practice shifts with my ever-changing interests and understandings of the world. At this stage of my life I have a camera on me at all times. I document my life and the people that fill it quite intimately and I share parts of myself that have held shame, stigma and insecurity. My practice is therapeutic in the ways it helps me understand patterns in my own behaviours.
What can people expect to see from you at PHOTO 2022's New Photographers exhibition?
Intimate moments captured in intimate environments. The selection of work chosen for PHOTO 2022 will celebrate queer relationships between bodies, friends and lovers documented on 35mm film. This will be a little glimpse into a larger exploration of contemporary queer existence.
Where do you draw inspiration for your work from?
I am surrounded by so many influential and inspiring queer people. My friends and chosen family continue to motivate me to create and to live a life worth documenting.
With an ADHD brain constantly seeking new stimulation, I consume a lot of media too; art, fashion, cinema, design. As a closeted kid it was really slim pickings for any queer representation that wasn't doused in trauma and dangerous stereotypes. Now, I'm motivated by this – the desire to publicly celebrate queerness in all its facets.
What does the PHOTO 2022 theme Being Human mean to you?
Being Human is simultaneously individual and collective. Humans share so many experiences, yet still navigate the world individually. It took me a long time to understand how uniquely everyone experiences and understands the world we live in and how much this shapes us as humans.
I'm fascinated by human behaviour, especially what goes on behind closed doors. I feel like it's extremely rare to be taught intimacy, to be educated on how it all really works, especially without shame or stigma or preconceived anxieties. My curiosity drives most decisions in my life and my work centres around breaking down the barriers of intimate human experience.
As part of the New Photographers program you have been paired with Florian Hetz as your mentor. Can you let us know why you are excited about connecting with them and what you are hoping to gain from the mentorship?
Funnily enough, I've known of Florian's work for years. Although our work has similarities in themes and content, our motivations differ. Hearing what drives Florian to create and what he is trying to communicate through art really helped me understand my own driving forces. I'm very thankful for the opportunity to learn from someone with so much experience in the art world and even more thankful that it's Florian. Our relationship has felt much more like friendship than mentorship.
When you are not working, what do you enjoy doing most?
My work is my life. Although I coordinate shoots, the majority of my archive is produced quite organically. Having an audience who are interested in how I live my life and who I live it with can feel surreal at times but then I remember what it was like being a closeted queer kid without any authentic queer representation in media. Getting to live, document and share my life with others is 100% what I enjoy doing most.
What advice would you give to your 15 year-old self?
Bulk buy all the film you can get your hands on and organise your archive before it's too late!! (it's definitely too late now)
I'd also emphasize the importance of collaboration and skill sharing amongst friends and creatives. I've always worked better with others and prioritised collaborations and am very thankful for it all.