Trent Crawford (AU)
A collective lens with an individual attitude
1 March 2024 - 24 March 2024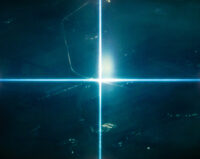 Image: Trent Crawford. Courtesy the artist and Animal House Fine Arts.
Melding the bygone and the cutting-edge of photographic techniques.
When
1 March 2024 - 24 March 2024
Venue
Level 1, 2A Brunswick Rd, Brunswick East
Fri – Sat, 12 – 5pm
Price
Free
Continuing his ongoing investigation of the evolution of photography as an agential force in the world, Trent Crawford utilises experimental forms of darkroom photography, including an obsolete photographic method that harnesses electricity to reveal the energy or emotional state of its subjects.
When placed alongside moving image LCD screen interventions, this melding of old and new reveals a turbulent narrative—photography is revealed as a catalyst for past and future speculation.