Book launch: Dog Food & Oysters by Sean Davey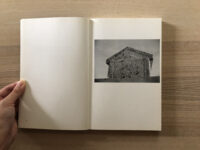 Opening
Monday 21 November
When
21 May 2022
Saturday, 4-4:30pm
(AEST)
Regions
Venue
37-47 Thistlethwaite St, South Melbourne
Please join us for the launch of Dog Food & Oysters by Sean Davey, an Uneven Press publication.
Publisher
Uneven Press

Launched in 2020, Uneven Press is a small-press publishing project based in Sydney. We focus on contemporary art and photography, collaborating with both established and emerging artists.

We are currently working with multiple local Australian artists and photographers to design and publish their monographs.