National Photography Prize 2022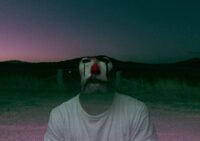 When
26 February 2022 - 5 June 2022
Venue
546 Dean St, Albury

Mon – Fri, 10am – 5pm
Sat – Sun, 10am – 4pm
Theme
Accessibility
Wheelchair access
Price
Free
The National Photography Prize 2022 brings together twelve artists from across Australia who are challenging and extending photographic language and techniques. The Prize is open to artists working across all areas of the photographic field, offering an opportunity to consider the vital role of photography in contemporary art in Australia.
Providing a forum for artists working with photography, the Prize presents cohesive selections of works or works in series, offering a depth of critical reflection that recognises the complexities and nuances of the history of photography and its contemporary manifestations.
The 2022 Prize features Amos Gebhardt, Caitlin E. Littlewood, Dean Cross, Dennis Golding, Guy Grabowsky, Janet Laurence, Kate Mitchell, Kiron Robinson, Luke Parker, Robert Fielding, Sara Oscar and Tiyan Baker.