6 March 2021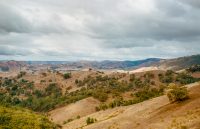 Image: Alan Stewart, Valley of a Thousand Hills, Reedy Creek, 2019.
When
6 March 2021
Saturday, 2-3pm
(AEST)
Venue
328 Swanston St, Melbourne
24 hrs
Accessibility
Wheelchair access, Auslan interpretor
If you require an Auslan interpreter please make your booking 3 business days in advance.
Meet Taungurung / Filipino photographer Alan Stewart and learn about his Metro Tunnel Creative Program commission our truth, our history. Afterwards, visit nearby projects by Hayley Millar-Baker, and other artists.
Free, bookings required.
PLEASE NOTE: This event was originally going to take place on Friday February 19, 2pm but has now been rescheduled to take place on Saturday March 6, 2pm.