Time Fell Asleep in the Evening Rain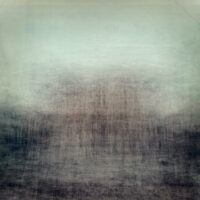 When
12 March 2022 - 5 June 2022
Venue
26 Acland St, St Kilda

Tue – Sun, 11am – 4pm
Theme
Accessibility
Wheelchair access
Price
Free
Cyrus Tang will present a series of photographic works and light boxes that explore presence and absence.
Drawing on her personal experiences of 2020, she has created hauntingly beautiful composite digital images that seek to depict the slowing down of time, the repetition in our daily lives and the increased space afforded to us during lockdown to observe, think and feel. The layers of imagery are like ghostly veils, or fogs, that converge on a condensed, vibrating detail.
The exhibition also includes an installation work that separates the many layers that make up her photographic images, allowing visitors to walk between and around each layer. Time Fell Asleep in the Evening Rain reflects Tang's continued examination of the paradox of reconstructing ephemeral mental images and sensations in permanent materials.
Curator
Juliette Hanson (AU)

Juliette has held the role of Curator at Linden New Art since 2017. Previously, she held the roles of Special Projects Curator and Senior Curator at the Jewish Museum of Australia. From 2011 to 2015 Juliette held the roles of Exhibitions Manager and Senior Curator at The Dax Centre, where she toured scores of exhibitions across Australia and internationally. Juliette has also worked in a number of commercial galleries and artist-run initiatives in Melbourne, as well as maintaining an independent curatorial practice. Juliette holds a Master of Art Curatorship from the University of Melbourne (2006) and a Bachelor of Arts with Honours in Art History and Philosophy from the University of Liverpool, UK (2003).