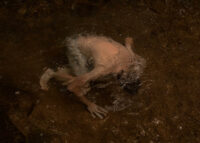 Born 1986, Melbourne, Australia
Lives and works Melbourne, Australia
Abigail Varney is a portrait and documentary photographer based in Naarm (Melbourne), Australia. Working in book form, print and installation her work predominantly evolves from her curiosity and connection to Australia's land, people and ecology. Exploring the the vivd extremities that connect our experience with climate, isolation and resilience. Her work is more recently moving back closer to home, influenced by the intimacy of her family archives. This new direction reveals stories that centre her social community guided by a personal point of view.