Cyrus
Tang

(HK/AU)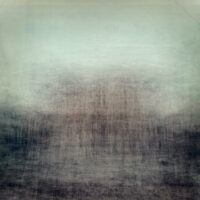 Image: Cyrus Tang, Almost Home, 2021. Courtesy the artist.
Born Hong Kong
Lives and works Melbourne, Australia
Cyrus Tang's practice is concerned with the human experiences of memory and forgetting, absence and presence, loss and resurrection. The photographic medium itself is also caught in this drama of loss and recovery. The visual effects Tang uses are all analogue. This is crucial to her practice as she wishes to preserve the analogue world, which is being dissolved by digital media. Her photographs are presented in post-production digital formats, but she produces the work materially in the studio using labour-intensive, analogue methods. Tang sees the analogue as a ruin or the memory that is being eroded, which she aims to resurrect.