Edward
Burtynsky

(CA)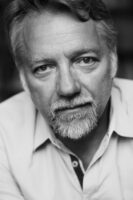 Born 1955, St. Catharines, Canada
Lives and works Toronto, Canada
Edward Burtynsky is regarded as one of the world's most accomplished contemporary photographers. His photographs are included in the collections of over 80 major museums around the world. Major (touring) exhibitions include: Anthropocene (2018); Water (2013) organized by the New Orleans Museum of Art & Contemporary Art Center, Louisiana; Oil (2009) at the Corcoran Gallery of Art in Washington D.C.; China (2005 five-year tour); and Manufactured Landscapes (2003) at the National Gallery of Canada.
In 2022 Burtynsky was inducted into the International Photography Hall of Fame. Most recently he received the 2023 PHotoESPAÑA Award for Professional Career and was awarded with the 25th edition of the Pino Pascali Prize. Burtynsky was also a key production figure in the award-winning documentary trilogy Manufactured Landscapes (dir. Jennifer Baichwal, 2006), Watermark (dir. Baichwal and Burtynsky, 2013), and ANTHROPOCENE: The Human Epoch (dir. Baichwal, Nicholas de Pencier, and Burtynsky, 2018). Burtynsky currently holds eight honorary doctorate degrees.