Erhan
Tırlı

(TR/AU)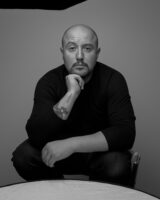 Born 1994, Melbourne, Australia
Lives and works Melbourne, Australia
Türk-Australian photographer, Erhan Tırlı (b. 1994, Melbourne) centres his practice around long-term ethnography of culturally and linguistically diverse (CALD) communities in Melbourne, Australia. Utilising a background in social work and psychology Erhan employs a collaborative approaches to creating culturally intimate images of CALD people and communities. Erhan's work can be characterised as expanded documentary that delves into the themes of cross-cultural identity and belonging.