Laresa
Kosloff

(AU)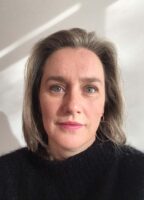 Born 1974, Melbourne, Australia
Lives and works Melbourne, Australia
Laresa Kosloff makes performative videos, Super 8 films, hand drawn animations, sculpture, installations and live performance works. Her practice examines various representational strategies, each one linked by an interest in the body and its agency within the everyday.
An incisive humour is woven throughout all of Kosloff's work, whether it be in questioning the act of "looking" within the public realm, or drawing out the tensions between received cultural values, individual agency and free will.
Laresa Kosloff is represented by Sutton Gallery in Melbourne.