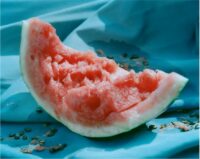 Born 1982, Budapest, Hungary
Lives and works London, UK
Marton Perlaki is a visual artist who works primarily in photography.
Alongside his personal practice, Perlaki has shot editorials for magazines including SZ Magazine, Fantastic Man, M le Monde, T Magazine: The New York Times Style, Vogue. His commercial clients include Off-White, Adidas, Hermes, Dior, Helmut Lang, Isabel Marant, Louis Vuitton and The Row.
Perlaki was born in Budapest, Hungary. He is now based in London.