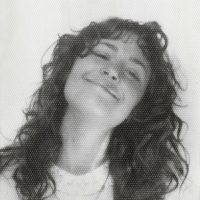 Q&A with Emma Phillips
5.2.20
The work of Melbourne based artist Emma Phillips captures surreal moments drawn from the otherwise everyday. For the first PHOTO Editions—a series co-published by Photo Australia and Perimeter Editions—she will be creating a portrait of Melbourne and its people.
Can you tell me a little bit about yourself and how that informs your work?
I am a 30 year old white-skinned female photographer from a coastal region of Melbourne. If I imagine my camera as having personhood I see her as a 13 year old girl looking at the world with curiosity and wonder.
Why have you chosen photography as your medium?
I love photography because it looks so much like real-life, but of course it isn't, its a seductive mix of fabrication, fiction and real people, objects and landscapes. I've found it's a wonderful tool for telling me things about myself and the world which I didn't already know. I find it frightening as it pushes me from my zones of comfort into places and people that I wouldn't meet or otherwise go. It's a flawed and imperfect medium, useful for propositioning known or implied knowledge, stereotypes, and ultimately its empowering, it's a way of enforcing ones view of the world, it's a window toward empathy and a mirror to ourselves all at once. And of course the aesthetics of photography; it can be beautiful, and harrowing, a complete contradiction all in one picture, which I think is marvellous.
What inspires you as a photographer and artist?
Music, film, photography, people, friends, conversations, the way light looks and the way it touches everything, flowers, love, trees, the sea, landscapes.. everything that is around me and everything that is inside me.
You describe your work as 'documentary style recordings'. Tell us a bit about how documentary photography has evolved in today's age?
Well I agree with what Walker Evans said about how documents have no place in art, though an artwork can of course adopt a documentary-style aesthetic. The way documentary photography is used today? I think in terms of contemporary art photography there is a greater understanding that photos are not "real life" and artists' are playing with this idea in the way they're putting together series' of pictures, especially in the past 8 or so years since the Photobook has become a widely popular medium for presentation.
What does exploring the truth in photography mean to you?
I don't think that photography and truth are the most compatible of bedfellows. Art-photography is a tricky domain for humanitarian and activist purposes, where truth is an important factor. Though I do think when applied with cunning works can be convincing and successful.
Within my own work I take it for granted that photography does not equate truth and truth does not equate photography, and I try to push toward this uncertain domain and use it as a place for play, for pushing boundaries and for proposition.
Do you have any advice for emerging photographers/artists?
Work hard and do what feels true to you.