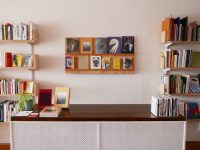 Introducing... Perimeter
19.6.19
The photobook is a vital platform for photographers around the world to present their work and is increasingly considered an art form in its own right. To celebrate the announcement of the PHOTO 2020 x Perimeter International Photobook Prize we spoke with our friends Justine Ellis and Dan Rule, co-directors of Perimeter Books, Perimeter Editions and Perimeter Distribution about what makes a great photobook.
Why is the photobook an important medium for photography?
The photobook allows for an almost complete reappraisal of the form. It allows for ideas of photographic syntax, rhythm and narrative to take centre-stage. But more than anything, the photobook is democratic and shareable. It is a vessel to be shared with others and carried through one's life.
With the increasing prevalence of photography in digital forms, why do you think the photobook still holds appeal?
The photobook is more than a collection of mere images. It holds the photographic sequence up to the rigours of material and formal translation. It is this act of translating the photograph into a material form – with all its subtleties, specificities and possibilities – that defines the photobook. It is a sensitive form.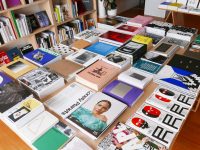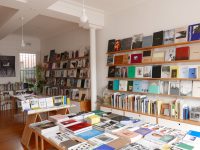 What makes a great photobook?
A sensitivity to content, but also a willingness and courage to push and offer new possibilities for that content. The form of the book needs to converse with the content, rather than simply attempt to reproduce it.
Perimeter is such an important figure within Melbourne's photographic scene. How would you describe Melbourne's photographic culture and relationship to photography?
We can only speak from our specific outpost in Melbourne's wider photographic landscape, but from our perspective, this small scene of ours has great enthusiasm, shows great support and has a thirst for knowledge. Photography is a way of trying to understand ourselves and our place in the wider schema.
Why is it important for Perimeter to participate in PHOTO 2020?
Perimeter has always seen itself being an international business that happens to be based in Melbourne. We love where we are, but our gaze isn't limited by our locale. We understand PHOTO 2020 in a similar light – a wide-ranging international event curated from our own specific place in the world.