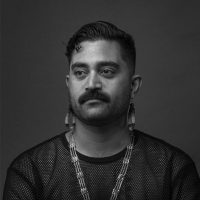 PHOTO 2022 Open Call: Meet the Jury
25.4.21
We're very happy to introduce the jury for our PHOTO 2022 Open Call. The Open Call is an opportunity for artists to apply to exhibit in the PHOTO 2022 outdoor program. All applications will be reviewed by our international jury, who you can get to know below.
Mariama Attah is a photography curator, writer and lecturer with a particular interest in overlooked histories, and understanding how photography and visual culture can be used to amplify underrepresented voices. Mariama is Curator of Open Eye Gallery and LOOK Biennial, Liverpool. She was previously Assistant Editor of Foam Magazine. Prior to this, she was Curator of Photoworks, where she was responsible for developing and curating Brighton Photo Biennial and was Commissioning and Managing Editor of Photoworks Annual.
Daniel Boetker Smith is an educator, writer, curator, publisher, and photographer. He is the Dean of Photography at Photography Studies College and Director of the Asia-Pacific Photobook Archive. He is a regular contributor to the British Journal of Photography, Vault, Photoeye and other Australian and international publications.
Dr Léuli Eshrāghi (Sāmoan, Persian, Cantonese) is a visual artist, writer, curator and researcher working between Australia and Canada. They intervene in display territories to centre Indigenous kin constellations, sensual and spoken languages, and ceremonial-political practices. Through performance, moving image, writing and installation, they engage with Indigenous futurities as haunted by ongoing militourist and missionary violences that once erased faʻafafine-faʻatama people from kinship and knowledge structures.
Varun Gupta is the Co-Founder & Biennale Director, Chennai Photo Biennale, Chennai, India.
Alona Pardo has been a Curator at Barbican Art Gallery in London for nearly 15 years. With a focus on photography and film, she has curated and edited numerous exhibitions and publications including most recently Masculinities: Liberation through Photography (2020); Trevor Paglen: From Apple to Anomaly (2019); Dorothea Lange: Politics of Seeing (2018); Vanessa Winship: And Time Folds (2018); Another Kind of Life: Photography on the Margins (2018); Richard Mosse: Incoming (2017) and Strange and Familiar: Britain as seen by International Photographers (with Martin Parr; 2016). She lectures widely and regularly contributes to magazines and books on the subject of photography and film. She has a particular interest in work that exist in the intersection between social activism, aesthetics and identity.
Shaune Lakin is Head Curator of International Art at the National Gallery of Australia (NGA). He was NGA's Senior Curator of Photography between 2014‒20, and before that Gallery Director, Monash Gallery of Art. Previous positions include Senior Curator of Photography at the Australian War Memorial and Curator of International Art at NGA. Shaune's curatorial projects are usually collaborative, often with colleague Anne O'Hehir and focused on the histories of feminist photography in Australia.
Pippa Milne is Senior Curator at Monash Gallery of Art and has previously held curatorial positions at Queensland Art Gallery | Gallery of Modern Art, Brisbane and Centre for Contemporary Photography, Melbourne. Recent exhibitions include Bill Henson: the light fades but the gods remain (2019), Robin Boyd, a portrait of an Australian house (2019), and An Unorthodox Flow of Images (2017).
Isobel Parker Philip is Curator of Photographs at the Art Gallery of New South Wales (AGNSW) and was the AGNSW representative curator for 'The National 2019: New Australian Art', a major biennial collaborative exhibition held across three of Sydney's premier cultural institutions. Her curatorial projects address the complexity and elasticity of the medium and include 'Imprint: photography and the impressionable image' (2016), 'New matter: recent forms of photography' (2016–17), and 'Hold still: the photographic performance' (2018). In 2017 she was the AGNSW's coordinating curator of 'Robert Mapplethorpe: the perfect medium'. Isobel has independently curated exhibitions in a range of institutional contexts, most recently 'An elegy to apertures' at the Centre for Contemporary Photography, Melbourne (2017). She has written catalogue essays for numerous artists and contributed to publications for the National Gallery of Victoria, Heide Museum of Modern Art, Melbourne and the Museum of Contemporary Art, Sydney.