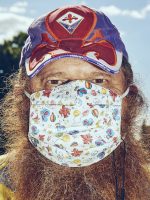 Portrait of Humanity 2021 Winners Announced
27.2.21
Three bodies of work and 30 single images have won the third edition of one of British Journal of Photography's biggest awards
Portrait of Humanity 2021 tells a vast breadth of stories from around the globe. In this year of unprecedented struggle, the message of hope, courage, reflection and resilience is now more important than ever.
The images will be exhibited in the Portrait of Humanity Global Tour, which will first be shown at PHOTO 2021 from 18 February until 7 March as a free outdoor exhibition, before moving on to the Belfast Photo Festival on 3 June, and Indian Photo Festival later in the year.
See the full list of winners and images here.