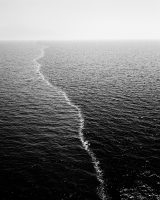 Q&A with Taiyo Onorato & Nico Krebs
22.12.20
Living and working between Switzerland and Slovakia, Swiss artist duo Taiyo Onorato & Nico Krebs tell us about their epic project Continental Drift. The series was shortlisted for the Deutsche Börse Photography Foundation Prize and will be presented at PHOTO 2021 in partnership with the Metro Tunnel Creative Program.
What will you be exhibiting at PHOTO 2021?
Continental Drift is a project we've been working on between 2013 and 2017.
The core of the project was one long journey: From Switzerland to Mongolia and back.
Using Film and Photography, we explored a part of our universe, which was entirely new and unknown to us. At the same time it was a reflection on ourselves, observing how we look, invent, digest and create.
What inspired this project?
After several years of studio work and moving in a smaller radius, we wanted to be on the road and get out of the creative comfort zone by jumping into the unknown. Continuously, along a very very long road eastwards.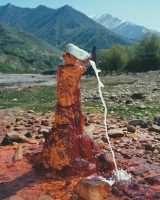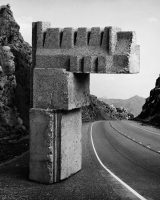 How does it relate to the theme for PHOTO 2021: 'The Truth'?
We have seen it, we have experienced it, we managed to capture an image of it, it must be: The Truth.
Can you tell us about the process of making this work?
Preparation: buying a car, packing gear, looking at maps, 4×4 crash course, hit the road.
On the way: improvise, be patient and curious.
After: overcome the initial disappointment, discover, edit, create, invent.
What do you hope audiences take from your work?
It should be a work that lets you wander. We are happy, if—even for a short moment—you immerse in this world and forget what you know and what you expect, but only look at what you experience. And maybe also accept that you don't fully understand what's going on.
If your work at PHOTO 2021 was a song, what would it be?
Some 2014 pop tune, whistled by a kazakh shepard, in the middle of nowhere.
Which other artists or exhibitions are you looking forward to seeing at PHOTO 2021?
Looking forward to the fact that all of this is happening. Despite everything!
And finally, what advice would you give to your 15 year old self?