Book launch: Study of Self by Paul McDonald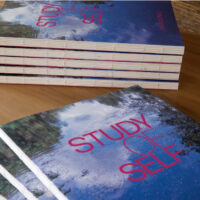 When
21 May 2022
Saturday, 6-6:30pm
(AEST)
Regions
Venue
37-47 Thistlethwaite St, South Melbourne
Price
Free, no bookings required
Please join us for the launch on the 'print book' edition of Study of Self  by Paul McDonald, and published by The Little Black Gallery.
Publisher
The Little Black Gallery, London (UK)

The Little Black Gallery is curated by co-founder Ghislain Pascal, to promote queer and gay photography – including exhibitions, books, a bi-annual magazine, and an online art platform.

It now represents more than 65 photographers from 30 countries – including China, India, Iran, Poland, Russia and Turkey where gay rights are repressed and queer lives under constant threat.