Edward Burtynsky (CA)
Extraction
1 March 2024 - 26 May 2024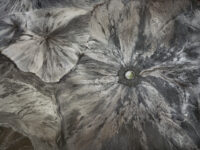 Image: Edward Burtynsky, Ravensworth Coal Tailing #1, Ravensworth Mine, Hunter Valley, New South Wales, Australia, 2022. © Edward Burtynsky, courtesy Flowers Gallery, Hong Kong / Sundaram Tagore Galleries, Singapore.
Amid awe-inspiring landscapes, witness the scale of mining in the Hunter Valley.
When
1 March 2024 - 26 May 2024
Venue
860 Ferntree Gully Rd, Wheelers Hill
Tue – Fri, 10am – 5pm
Sat – Sun, 10am – 4pm
Accessibility
Wheelchair access
Price
Free
Over the last forty years, Canadian artist Edward Burtynsky has photographed landscapes all over the world, documenting how human systems and industry are reshaping our planet. Through photographs of urbanisation, deforestation, and mining extractions, Burtynsky's images are simultaneously sublime and terrifying, chronicling the insatiable demand for finite resources from a rapidly accelerating population.
In 2022, Burtynsky photographed Ravenworth Mine in the Hunter Valley, New South Wales, an open cut mine producing coal for export. Presented through ten large-format photographs, these aerial images show the scale of active industry and seduce the viewer via sensual patterns and topography. The photographs provide vantages for discussion of the future of the environment. Whether the landscapes are seen as an environmental disaster or human progress, these works bear witness to the changing planet.
Curated by Angela Connor Supported by The Albert and Barbara Tucker Foundation Presented in partnership with PHOTO Australia