Opening: Joanne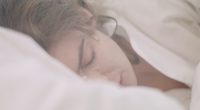 Anna Schwartz Gallery, in association with PHOTO 2021, presents a late viewing of Simon Fujiwara's multimedia installation Joanne for PHOTO 2021's Launch Weekend.
The film is a portrait of the artist's former secondary school teacher, Joanne Salley—winner of the 1998 Miss Northern Ireland beauty pageant, artist, teacher and champion boxer. After nurturing Fujiwara's creative talents at the prestigious Harrow School for boys, Salley found herself at the centre of a damaging British tabloid scandal where students discovered and circulated topless photographs of her that had been taken privately. Five years on, Fujiwara and Salley produced a short film exploring the scandal, aiming to present a more complex picture of her.
The film depicts the many faces of Joanne and addresses issues around representations of women in the age of social media, tabloid press and consumerism.
Free