The Portrait x RMIT Photography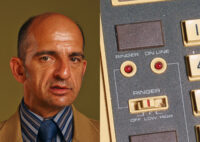 When
19 May 2022
Thursday, 5pm
(AEST)
Venue
Level 7/37 Swanston St, Melbourne
Wed – Sun, 12pm – 6pm
Price
Free, no bookings required
A night of reflections on the exhibition The Portrait by RMIT Photography students.
The Portrait, curated by Karl Halliday and Josephine Mead, is an investigation into the emerging and fluid possibilities of portrait photography and its impact upon image-making today.
Ten artists have been invited to produce 'a portrait' for exhibition. The artists selected work in both traditional modes of portrait photography and alternative multidisciplinary practices. By considering the medium in an expanded sense, the artists are able to contemplate, critique, and challenge the limits of what a portrait can be.