Kassel Dummy Award 2020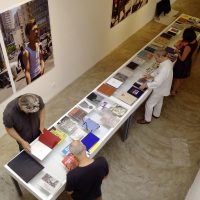 The Kassel Dummy Award is being exhibited in Australia for the first time as part of PHOTO 2021's Photobook Weekend.
The Kassel Dummy Award is a competition for the best unpublished photobook mock-up of the year. 47 selected books will be one display. 3 winners will be chosen by an international jury, and the winner of the First Prize will be produced and published.
Part of PHOTO 2021's Photobook Weekend