Tour: Reconfigured/Rediscovered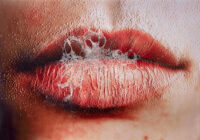 When
3 March 2021
Wednesday, 5-6pm
(AEST)
Venue
360 Burwood Rd, Hawthorn
(in the Hawthorn Arts Centre, City of Boroondara)

Mon – Sat, 12 – 4pm
Accessibility
Wheelchair access, Auslan interpretor, Accessible Toilets, Accessible Parking
If you would like Auslan-interpretation at an event, please make a note at the time of booking, or email: townhallgallery@boroondara.vic.gov.au
Please note that Town Hall Gallery require at least two weeks to confirm an interpreter.
Join this curator-led tour of Town Hall Gallery exhibition Reconfigured/Rediscovered. Hear directly from the artists and gain a deeper understanding of the artworks on display.
Reconfigured/Rediscovered brings together a group of artists to extend our perceptions of photography and image-making into new realms. Highlighting the permeability of photography, the exhibition questions the relationship between image and reality, asking how images operate and how they can be created without a camera.
Free – booking required.