PHOTO IDEAS: Simulation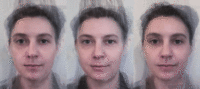 When
4 March 2021
Thursday, 4-5pm
(AEST)
Photography is being reconfigured by algorithmic processes, machine vision, augmented reality and networked circulation including the social media we use and consume everyday. Photography has long had a close, if complicated relation to notions of 'truth', but the way we value the photographic image in the digital age is changing. How is visual truth being reshaped by new technologies of vision? Who controls access to our images? Academics, artists and curators will explore how the adoption of new technologies is shifting our sense of reality.
The panel includes Mark Andrejevic, Alison Bennett, Amalia Lindo and Katrina Sluis. It is chaired by Daniel Palmer, Associate Dean, Research and Innovation, RMIT School of Art.
PHOTO IDEAS: SIMULATION is preceded by a keynote by Australian artist Alison Bennett, exploring how these themes resonate in their work.
Free – booking required.
Presented in partnership with RMIT School of Art and Monash Gallery of Art.
Speakers
Mark Andrejevic (AU)

Mark Andrejevic contributes expertise in the social and cultural implications of data mining and online monitoring. He writes about monitoring and data mining from a socio-cultural perspective, and is the author of three monographs and more than sixty academic articles and book chapters. He was the Chief Investigator for an ARC QEII Fellowship investigating public attitudes toward the collection of personal information online (2010–14). Mark is particularly interested in social forms of sorting and automated decision making associated with the online economy. He believes regulations for controlling commercial and state access to and use of personal information is becoming an increasingly important topic, and that the academy has an important role to play in finding new ways to take advantage of new technologies while preserving a commitment to democratic values and social justice. Mark is Professor, School of Media, Film, and Journalism, Monash University.

Alison Bennett (AU)

Alison Bennett's creative practice could be described as 'expanded photography', the spaces that are opening up as photography becomes diffused with ubiquitous computing. They sometimes describe themselves as a neuroqueer new media artist interested in the intersection of neurological queerness, specifically autism, and the affordances of mediation. Bennett's work has been shown at international venues such as Musée du Louvre and the San Francisco Museum of Modern Art, and featured on ABC TV Australian Story, the New York Times, Mashable, The Huffington Post, BuzzFeed, Motherboard, The Creators Project, ABC TV News, among many others. Alison is senior lecturer in photography at RMIT School of Art where they are the associate dean (photography).

Amalia Lindo (AU/US)

Amalia Lindo (born United States, lives Melbourne) completed a Bachelor of Fine Art (First Class Honours) in 2016 and is a current PhD candidate at MADA, Monash University. Lindo's video and installation practice considers the evolving inter-relationship between human and nonhuman agents as a result of the integration of artificial intelligence into practices of daily life. Lindo has participated in local solo and group exhibitions including: Hobienalle, Tasmanian Museum and Art Gallery, Hobart (2019); Computer Shoulders, Centre for Contemporary Photography (2019); The matter admits of no explanation, Cathedral Cabinet, Melbourne (2018); Unrepresented Artists, Haydens Gallery, Melbourne (2018); Future State, in collaboration with Samantha Barrow, c3 Contemporary, Melbourne (2018); Concrete Air, Blindside at Federation Square, Melbourne (2017); Elasticity, c3 contemporary, Melbourne (2017).

Katrina Sluis

Katrina Sluis is a writer and curator who is Head of Photography & Media Arts at the Australian National University. Her research is concerned with the politics and aesthetics of the photographic image in algorithmic culture, its social circulation and cultural value. From 2011-2019 she was Senior Curator of Digital Programmes at The Photographers' Gallery, developing artistic commissions and public projects on machine vision, synthetic imaging, net culture and speculative photographic education. During this period she also co-founded the Centre for the Study of the Networked Image at London South Bank University, developing collaborative research projects with Serpentine Galleries, Rhizome and Fotomuseum Winterthur. She is the editor of the forthcoming book, The Networked Image in Post-Digital Culture (Routledge).

Daniel Palmer

Daniel Palmer is Professor and Associate Dean of Research and Innovation in the School of Art at RMIT University, Melbourne. His books include Photography and Collaboration: From Conceptual Art to Crowdsourcing (Bloomsbury 2017); Digital Light (Open Humanities Press, 2015), edited with Sean Cubitt and Nathaniel Tkacz; The Culture of Photography in Public Space (Intellect 2015), edited with Anne Marsh and Melissa Miles; Twelve Australian Photo Artists (Piper Press, 2009), co-authored with Blair French