First Nations: Photography and Culture
10 May 2022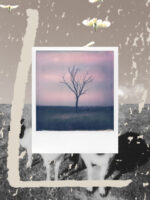 Image: Dean Cross, 2022. Commissioned by Photo Australia and the City of Melbourne for PHOTO 2022 International Festival of Photography. Courtesy of the artist and Yavuz Gallery, Sydney.
When
10 May 2022
Tuesday, 5:30-6:30pm
(AEST)
Venue
Fed Square
Flinders St, Melbourne
Mon – Fri, 12pm – 5pm
Sat – Sun, 10am – 5pm
Accessibility
Wheelchair access, Accessible Toilets, Auslan interpretor, Closed Captions
Price
Free, bookings required
How are First Nations artists re-educating and reclaiming cultural ways of thinking through photography and artistic practice?
With exhibiting artists Dana Claxton and James Henry, and artist and curator Nici Cumpston. Chaired by Peta Clancy, Associate Dean Indigenous, Monash Art, Design and Architecture, Monash University.
Gandel Digital Future Lab ACMI, Fed Square
Free, bookings required

Auslan interpretation available at the time of booking. Please book 48 hours in advance
Speakers
Peta Clancy (BANGERANG, AU)

Peta Clancy is a Melbourne-based artist who is a descendant of the Bangerang people from south east Australia. She has extensive art school training, including a bachelor degree from RMIT (1992) and a PhD from Monash University (2009). While her practice has incorporated a number of different media, Clancy is primarily a photographer. She has been exhibiting her work since the early 1990s, and has a strong history of residencies and participation in academic conferences. An interest in corporeality runs throughout her work, and she has demonstrated a sustained interest in the physicality of photographic prints. Clancy's recent photographic projects are premised on a depiction of place that are developed through deep listening, created in collaboration with Traditional Custodians. Peta Clancy is represented by Dominik Mersch Gallery in Australia.

Dana Claxton (CA)

Born 1959, Yorkton, Canada
Lives and works Vancouver and Kanata

Dana Claxton is an artist, fillmmaker, curator, educator, sundancer. Her family homeland is Wood Mountain Lakota First Nations.

Nici Cumpston (Barkindji, AU)

Working for six years in the Forensic department of the South Australian Police Force developed Nici Cumpston's eye for documenting crime scenes. Her haunting photographs, hand-coloured using watercolours and pencils, capture the ecological devastation wrought on the Murray-Darling Basin. Cumpston's lens shows an apocalyptic landscape caused by the re-routing of the river, pollution and salination. Tree stumps, casualties of ring-barking, hover above sandy soil, their tangle of roots exposed; or dot the shoreline of Nookamka (Lake Bonney) like gravestones. The obliteration of the former indigenous campsite at Nookamka is particularly poignant for Cumpston who has connections to the Murray Darling River System through her Barkindji heritage. Cumpston has undertaken commissions for Shepparton Art Museum and for the Department of Health and the Commonwealth Law Courts in Adelaide. She is represented in major state and university collections in Australia and in the internationally renowned Kluge-Ruhe Aboriginal Art Collection at the University of Virginia, USA.

James Henry (AU)

Born 1979, Sydney, Australia
Lives and works Melbourne, Australia

James Henry has been working as a photographer since the start of 2010. Starting out by working alongside his job as an event's organiser and musician, he made the transition across to shooting events quite easily and had a lot of clients keen to work with him in his new field.

James has since tried his hand at various disciplines from travel landscapes and cityscapes to fashion for his own personal projects. This has given him skills to take into the world or portrait photography for which he has been in demand across the state and across the country.

Being a part of the Aboriginal community in Melbourne, James has been widely used with regular high profile clients and small businesses. This is due to his reputation for quality and punctuality, but also for his cultural sensitivity and familiarity in the community. Having worked across the country in Aboriginal urban, rural and remote communities this understanding and respect for culture extends far beyond his home of Melbourne.