The Body: Personal, Political and Performative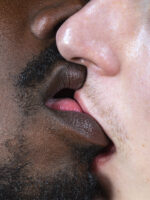 When
17 May 2022
Tuesday, 6-7pm
(AEST)
Venue
Fed Square
Flinders St, Melbourne
Mon – Fri, 12pm – 5pm
Sat – Sun, 10am – 5pm
Accessibility
Wheelchair access, Accessible Toilets, Auslan interpretor, Closed Captions
Price
Free, bookings required
The body is our container for experiencing the world, it carries our histories, traumas and gifts. It is personal, political and performative. In this conversation we discuss how photographers are using the body as a site of expression and power.
With exhibiting artists Florian Hetz, Thandiwe Muriu, and Honey Long and Prue Stent. Chaired by Naomi Cass, Director Castlemaine Art Museum.
Gandel Digital Future Lab ACMI, Fed Square.
Free, bookings required

Auslan interpretation available at the time of booking. Please book 48 hours in advance
Speakers
Florian Hetz (DE)

Born 1985, Frankfurt, Germany
Lives and works Berlin, Germany

After a severe encephalitis put an abrupt end to his professional life as producer for theatre, Florian Hetz started to keep a visual diary to counteract the memory loss as an after-effect of the brain inflammation. He began documenting his daily life during the recovery. Gradually the process of taking diary photos shifted to creating photos that were based on his memories, or what he had to trust his memory was.

Much of the Berlin photographer's work from that time zooms in on those memories by using the close up as a stylistic medium. By closing in on those seemingly normal every day moments and bodies, he elevates them and translates them into his very own hyper focused, visceral language.

During an artist residency at the Tom of Finland Foundation in Los Angeles Hetz started to introduce landscapes and still-lifes into his work and began to engage with natural light. His second book "ZWEI" combines the clean, factual studio work from Berlin with the warm plein-air work from Los Angeles, and the juxtapositions create a dialogue between them.

And while his work still dissects the possibilities of the human body, he came full circle in 2020, when he started to concentrate again more on the diary photos. His new Book "AIKO" will be released at the end of 2021 and will introduce this body of work for the first time to the public.

Haut by Florian Hetz is supported by the Goethe-Institut

Thandiwe Muriu (KE)

Born 1991, Nairobi, Kenya
Lives and works Nairobi, Kenya

Thandiwe Muriu is a photographer born and raised in Nairobi, Kenya. As a female artist operating in a previously male-dominated field, she is passionate about celebrating and empowering her fellow women.

Thandiwe showcases Africa's unique mix of vibrant cultures, textiles and beauty norms. Through her work she celebrates her African heritage and tackles important issues such as identity and self-perception using the rich colours and vibrancy the continent is so well know for.

Thandiwe Muriu takes you on a colourful journey through her world as a woman living in modern Africa as she reinterprets contemporary African portraiture.

Honey Long & Prue Stent (AU)

Born 1993, Sydney, Australia
Lives and works Melbourne, Australia

Since 2010 multidisciplinary artists Honey Long and Prue Stent have worked together across photography, performance, installation and sculpture. Spontaneous and playful, their art centres on a fascination with gender and the body, and seeks to undermine notions of the passive female. Interested in the poetics and symbolism which arise from material and bodily processes, feelings of transience, permeability and transmutation permeate much of their work. They employ the body and unconventional materials to distort and fragment the bodily form, often with unexpected outcomes. Dreamy, fluid, saccharine, gritty and fleshy, Long and Stent challenge and captivate audiences with powerful imagery that crosses the subversive and the surreal.