Reconfigured/Rediscovered
23 January 2021 - 10 April 2021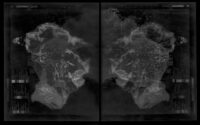 Image: Izabela Pluta, Iterative composition 1979 (pages 17-18 Australia), 2020. Courtesy the artist and Gallery Sally Dan-Cuthbert, Sydney.
When
23 January 2021 - 10 April 2021
Venue
360 Burwood Rd, Hawthorn
(in the Hawthorn Arts Centre, City of Boroondara)

Mon – Sat, 12 – 4pm
Accessibility
Wheelchair access, Auslan interpretor, Accessible Toilets, Accessible Parking
Reconfigured/Rediscovered brings together a group of artists to extend perceptions of photography and image-making into new realms. Highlighting the permeability of photography, the exhibition questions the relationship between image and reality, asking how images operate, and how they can be created without a camera. Forms of photography that have been liberated from traditional relationships between camera and print are explored as the selected artists negotiate the possibilities of installation, time and space, and early photographic techniques. Featuring work by Christian Capurro, Ben Cauchi, Danica Chappell, Peta Clancy, Daniel Crooks, Izabela Pluta and Robyn Stacey, Reconfigured/Rediscovered challenges the very nature of pictorial representation—and photography's inherent self-reflexivity—with examples of bold, boundary-pushing experimentation.